Central Mass. Steam, Gas & Machinery Association
the December 1st Social and Chili cookoff was great. some of us worked on the Case Tractor since it was cold outside, so no engines were out running.  Mike and Luke Toomey were able to get the rear rims and tires off the tractor, while Dean Lamontagne and Jim Desjardins worked on getting the tractor fired up for the first time since the club has had the tractor.  much more work to do but it's making progress.
the Rims were a BEAR to get off Mike and Luke worked pretty hard getting them free
Dean Lamontagne cleaning the points  and Jim Desjardins putting the Plugs back in
All the great Food, and Chili in the crock pots
Taste Testing the Chili Cook Off entries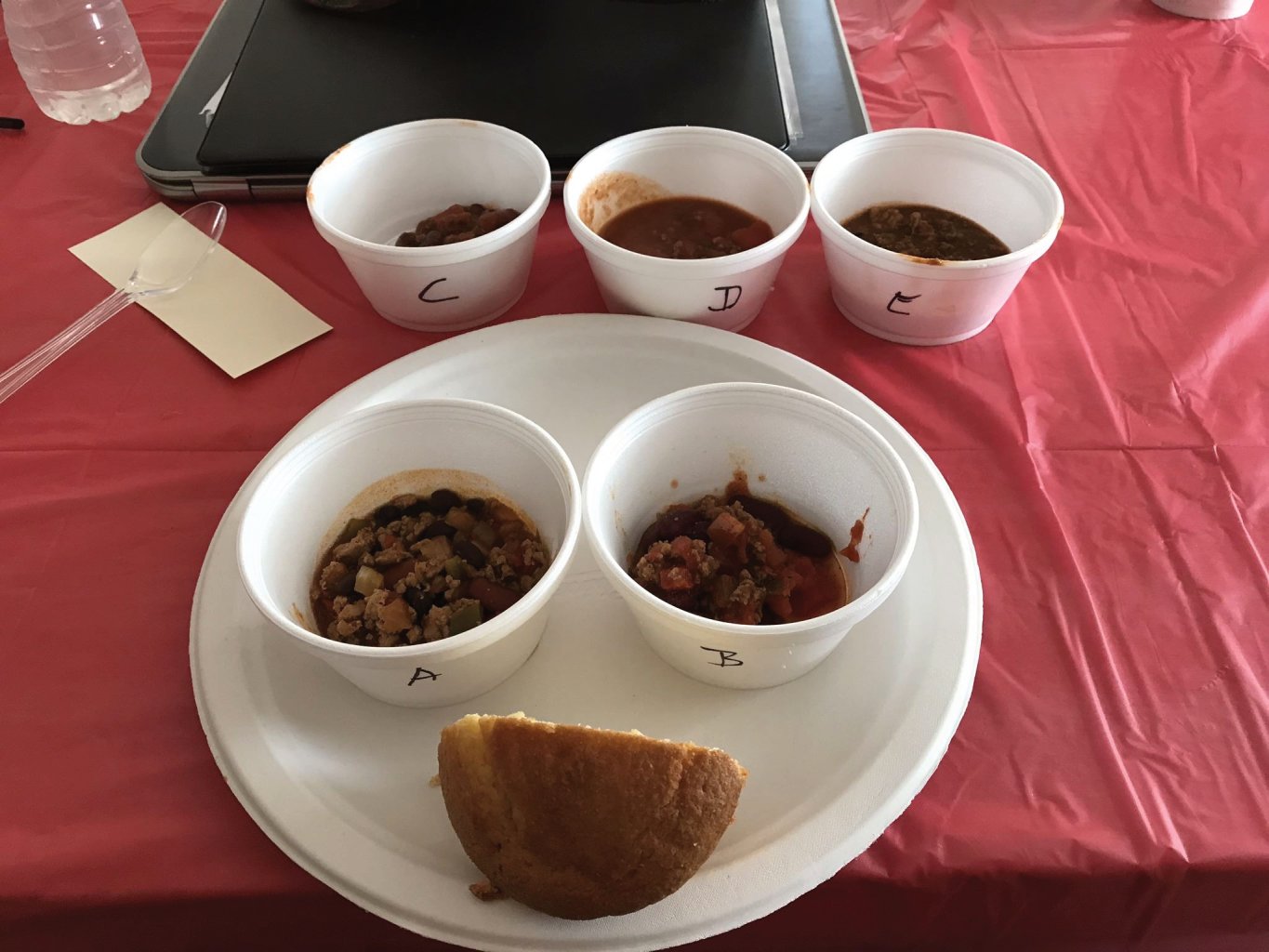 AND THE WINNER 
 Leanne Ballou.... and representing her with the cook off trophy, Her Husband Grover
On The Weekend of October 5th -7th, a group of members took advantage of a nice fall weekend and camped at the clubhouse in Orange for some work and social fun. work that was done was cleaning the garage, moving the old Case tractor inside for future work on it, getting the 2019 show raffle engine running, some work on the train tracks and general cleanup around the property. following the work day the monthly meeting was conducted and elections were held.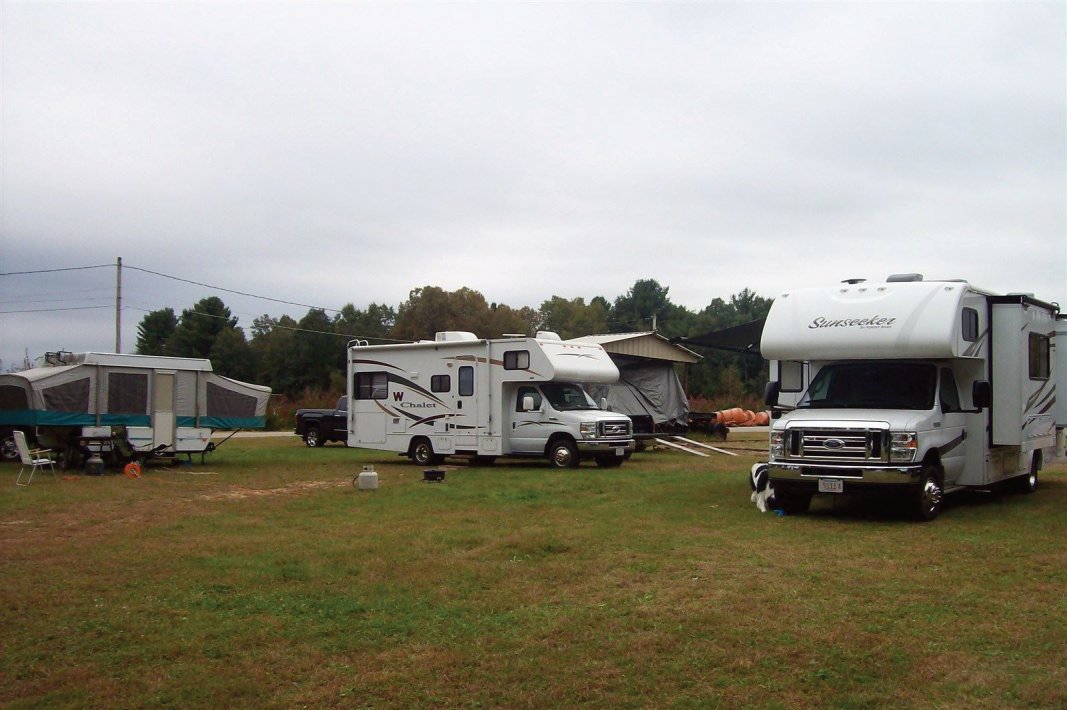 Campers Enjoying the great weekend weather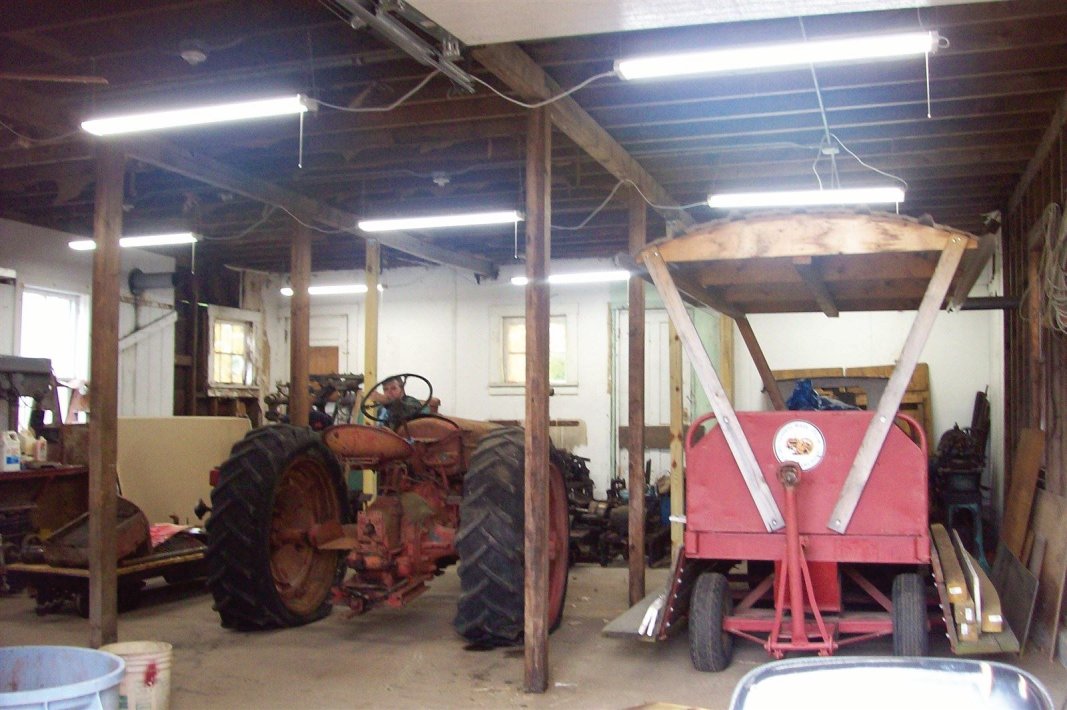 Garage all cleaned up with Case and People mover in for winter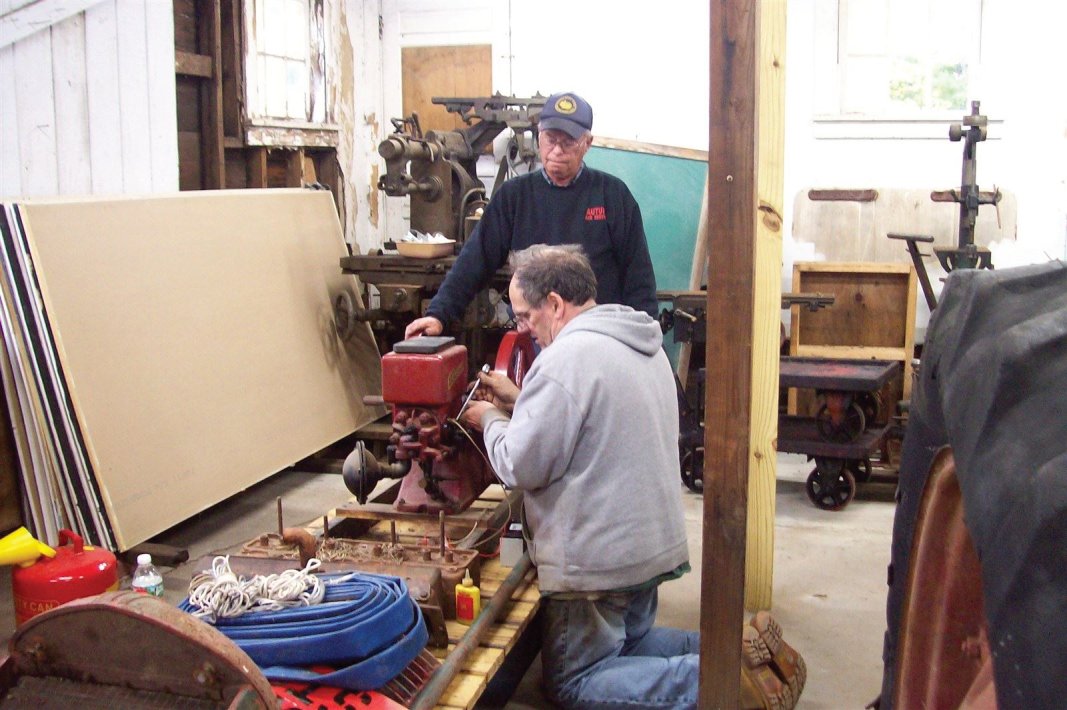 Dana Hill and Bob Upham getting the 2019 Raffle engine running
Progress on the train tracks, Frank Rienzo, Ed McKinney, David Songer, Mike Toomey, Grover Ballou and Dana Hill working on the tracks in the woods
Frank Rienzo and Dean Lamontagne also working on the tracks 
/